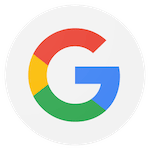 Very impressed. My kids started here a couple of months ago at the Sandbach classes. Little girl loves it asks when she's next going, little boy struggled at first to leave me and Miss Powell has been fantastic with him and now he goes in fine. They have just had their first exam and the Crewe centre is really smart, the process was well organised, highly professional and such a fab experience for us and the kids couldn't be prouder! Really good for exercise, respect, disipline and fun!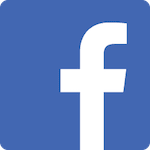 I started karate when I was 9, my mum told me I needed to learn respect for others so I started karate, not knowing that soon I'd meet one of the most respectful and selfless people ever. I thank Mr. Glasheen, he's an amazing man and thank you for teaching me respect and helping me achieve my black belt.
My son is being taught respect, concentration, discipline and self-defence. His confidence has improved since he started going too. It has had a really positive impact on him.
Our daughter has been going TGA for about 18 months and absolutely loves it. So much so that she asked to have her 7th birthday party there. It was fantastic! All the kids loved the high energy party and all the staff couldn't do enough and really made it so special for her. Highly recommend the classes and parties
Great place, great classes and fabulous instructors for getting kids active, disciplined, confident with the essential push for being the best you can be! I can't recommend TGA enough, an essential life skill in a fun, friendly family environment! Well done to all!
I have been going to the ladies only kickboxing for around 18 months now. It is a great family to be a part of and everyone works really hard. I did my belt grading yesterday and I'm now a green belt. Thank you, TGA for helping me in my journey
My daughter has been going to TGA since the age of 5. She is now 15. It has helped her grow from the introverted child she was into a confident young woman, not afraid to stand up for what she believes in. She has gone through all the grades and become an instructor. Rebecca continues to grow within the TGA family. A fantastic community spirit lies within
My daughter has been at TGA for over 6 years twice a week. The dedication, discipline and physical fitness is fantastic for children growing up and would highly recommend to anyone who is looking for a friendly, fun way to distract their siblings from computer games.
An absolutely 1st class dojo, every class is different but equally challenging. It never gets boring or repetitive. The team are fantastic from staff to students. A great place to train!!
Absolutely fantastic martial arts centre. My 6yr old son has been going for over two years and he love it. Mr Glasheen delivers fun-filled lessons incorporating respect and discipline. Would recommend it to everyone of all ages.
Absolutely fantastic.... My daughter does martial arts and I do Ladies only kickboxing... We both really enjoy the sessions and the atmosphere and friendliness is exceptional.
Can't believe it's a year since I joined the ladies only kickboxing on a Thursday morning just after my 46th birthday. It's been an amazing journey. The morning session is brilliant as I still av little ones so struggle to do the evening classes. The sessions are still a challenge and you learn something new every week. Can highly recommend it to anyone no matter what age or ability - I had never done an exercise class or been in a gym in my life before and I've recently passed my green belt grading.